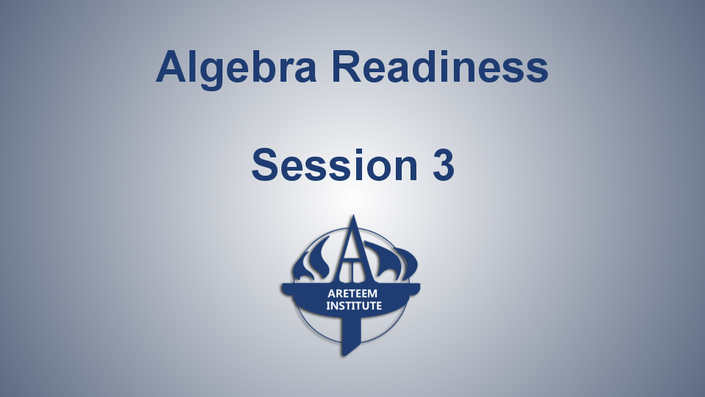 Areteem Algebra Readiness Session 3
Prep for Middle School Placements Tests: Exponents, Square Roots, and the Number Line
In the Algebra Readiness course, students in 5th, 6th and 7th grade will learn how to master problem solving techniques in order to place into advanced math classes while in middle school. This will allow them to save at least one to two years of math requirements that will help them to get into higher level math courses earlier (such as Calculus AB or BC) by the time they enter into high school. Students will benefit from taking multiple sessions before taking the Algebra Readiness math placement test in school.
Session 3 builds on the material from earlier sessions and introduces students to problem solving involving with exponents and square roots. Students also student ordering of rational numbers using the number line and learn to write inequalities that correspond to real world applications. This session is open to all students with knowledge of the material covered in Algebra Readiness Sessions 1 and 2, even if they have not completed the courses.
Note: This session corresponds to the Winter term of the live class. Please click here to see a full schedule of Areteem's live classes.
Your Instructor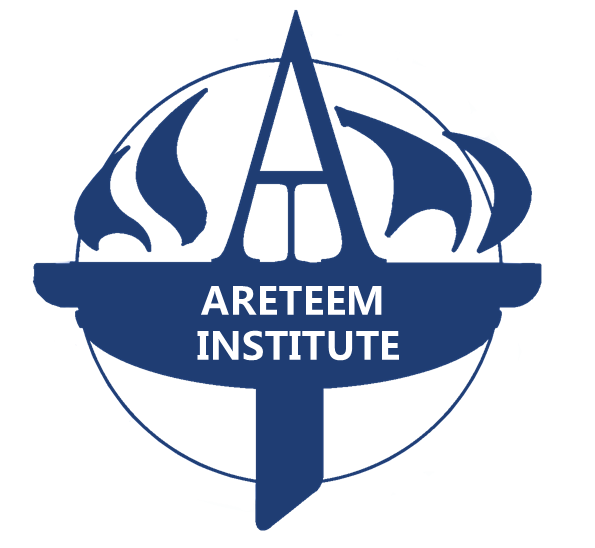 Areteem Institute is an educational institution that develops and provides in-depth and advanced math and science programs for High School, Middle School and Elementary School students and teachers. Areteem programs are accredited supplementary programs by WASC (Western Association of Schools and Colleges). The curricula meet and exceed the Common Core State Standards and we are listed under the Enrichment Programs section of the Naviance online college readiness system for students, teachers and school districts across the US. The following programs are available:
Live and Real-time Face-to-Face Online Classes in Math, Science, Technology, etc.;
Self-Paced Classes by watching the recordings of the live classes;

Summer Residential Intensive Camps and Winter Boot Camps;

ZIML programs for Daily Practice and Monthly Online Contests;
Curriculum Books for further practice in problem solving
For more information, visit https://areteem.org.
Course Curriculum
Information
Available in days
days after you enroll
Class 1
Available in days
days after you enroll
Class 2
Available in days
days after you enroll
This course is closed for enrollment.